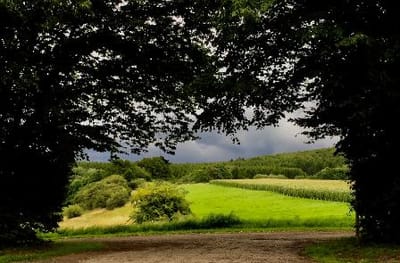 Welcome to our dog training center and hotel "Kleewiesenhof"!
As it is often heard, everything always starts with the first dog. In our case, it was our German Shepherd - Berta. Thanks to her, we got to know selfless, infinite love and trust, wisdom and joy that this noble dog was able to give us. Further everyday life without dogs was no longer possible. Followed by registration of German Shepherd Dog kennel, participation
at international events, dog training, preparation for exams and exhibitions. Naturally, we decided to establish our own dog training center and hotel "Kleewiesenhof". The name is derived from German and includes the beautiful nature in German region Vulkaneifel
(klee from German means clover)
.
We offer to accommodate your pets when you are unable to take them with you on holidays and/or business trips. We provide daily care, socializing, playing with other dogs (if possible). If necessary, we teach elementary obedience, making friends with other dogs and people. We are doing long walks in our beautiful region, even bringing out the quad bike to provide more load for the dogs that need it. We follow the condition and health of the dogs very carefully, so your pet will be looked after and you can enjoy your holidays and/or business trips without worries!
Price list:
One dog for one night - EUR 20.00
Plus EUR 10.00 per one -
1 hour long walk in Vulkaneifel
a ride with bicycle or quad bike
obedience school
physical training + massage
Transport to/from the hotel - EUR 0.25/km
To see full "Kleewiesenhof" photo gallery
click here.